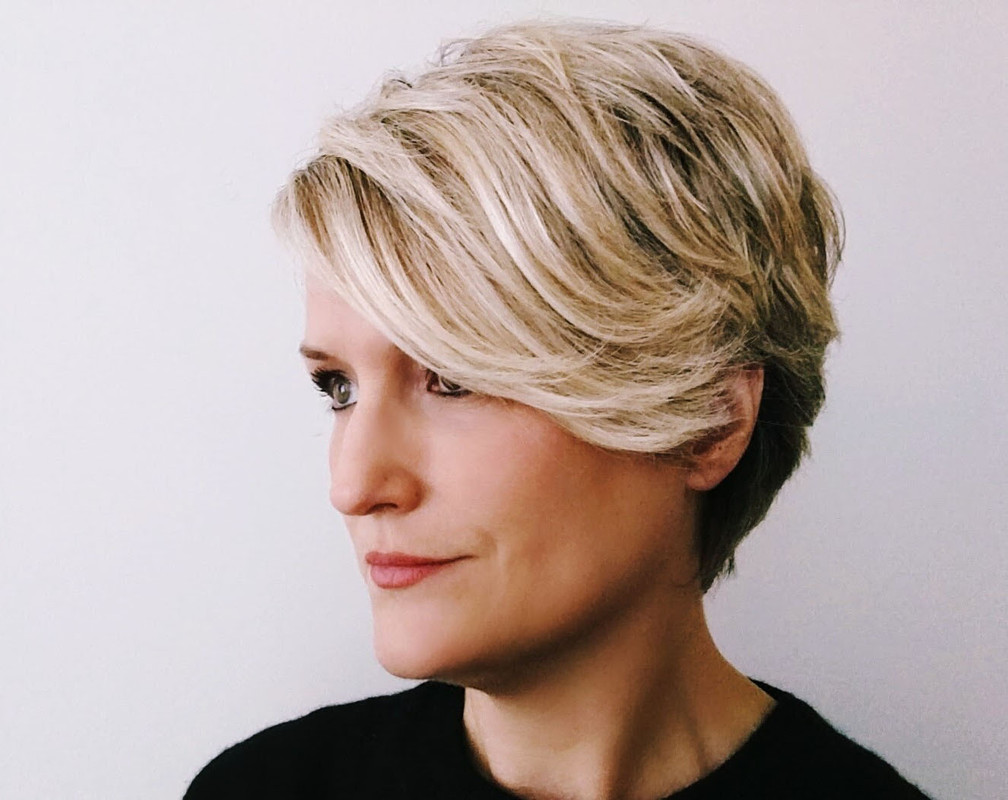 Hello! My name is Michele Graybeal. First and foremost I am an artist. By trade, I have been in the animation industry for many years as a background designer, painter and art director. Before that I was a professional musician. I toured Europe, the US, and occasionally stepped into the studio to record. But throughout my adult life I've always had an interest in the culinary arts. I think it all started when my mother took me to Germany to visit her family. I was just six years old.
Oma (my grandmother), lived in Schlichenweiler, a farm village in the southern part of Germany. This offered a vastly different experience to my otherwise homogenized, suburban lifestyle back in Northern California. Everything enlivened my senses. One morning I recall Oma coming into the kitchen with a bag 'Brezeln' (pretzel rolls) fresh and warm from the bakery. Served with REAL butter, strawberry preserves and fresh, raw cow's milk from the farmer down the road. We ambled into the Black Forest foraging for mushrooms. I watched as my aunt cooked them up into a rich sauce with parsley and cream.

Back home my mother baked fairly often and made the most delicious European tarts and cakes. Never too sweet like most American desserts and always served with fresh whipped cream. The recipes were passed down to her from her mother and eventually down to me. The delicate sweetness and the subtle aroma of pure vanilla was always balanced with a touch of lemon zest.
These experiences helped to define my palate. My father having been a marmalade fan since childhood was the inspiration behind my marmalade obsession. I became determined to create the most flavorful and least bitter marmalade I could. After a few attempts I believe I have. I use a two-stage cooking process and don't rely on commercial pectin. The ingredients are fresh, simple and pure. Oranges, lemon juice, sugar and water. Always 100% handmade. As for my father, he loves it and vows never to go back to that old store bought stuff again. It's Hearth & Larder or nothin'!